Mike's Hardwood Floors
Mike's Hardwood Floors is happy to offer complete hardwood flooring installations, refinishing services and repairs to homeowners in Portland and the surrounding areas. For more than 17 years we've been your trusted source for any and all flooring services and we're proud to continue our exceptional customer service through each and every job we undertake.
Your Source for Beautiful Hardwood Floors in Portland, OR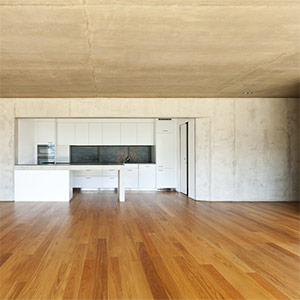 Looking to enhance the floors in your home, restore your existing surfaces or get brand new hardwood flooring in Portland, OR? As the premier flooring expert in Beaverton, Hillsborough and the greater Portland area, Mike's Hardwood Floors is ready to help you get the most out of your home's floors. From restoration and refinishing services to bring your old floors back to life, to brand new flooring installations that increase the appeal and value of your home, we do it all! Our workmanship regarding wood flooring in Portland, OR is unparalleled and we're happy to show our veteran expertise when it comes to any flooring job you may have.
Whether your wood floors in Portland, OR are damaged, stained or just plain falling apart, Mike's Hardwood Floors takes pride in being able to salvage the luxury and beauty of this important home facet, restoring form and functionality to any flooring space. We can even help you get the finish and stain you need to tie a room together! Each of our services is undertaken with experience and professionalism, ensuring a complete job with lasting splendor. Take a look at just a few more reasons people have chosen us to service their hardwood floors in Portland, OR for more than a decade:
From restoration to installation and everything in between, we're proud to do it all when it comes to your wood floors in Portland, OR.
We offer free estimates for prospective customers on all of our services.
Our professionals will come to you, to truly assess your unique flooring situation.
We're a licensed contractor with the state of Oregon.
We're proud to serve homeowners in the greater Portland area.